Please join us at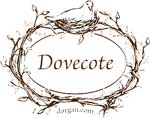 Dovecote Porch & Garden
35 Flash Point Drive, Cashiers, NC
(located next to Cornucopia)
Thursday, June 18th  5-7pm
for Business After Hours
and the Village Heritage Award ceremony

Join us this Thursday, together with Dovecote Porch & Garden, as we present our annual Village Heritage Award. This award is given annually for a building that best exemplifies our philosophy of honoring the village character of Cashiers by selecting a property that has been restored and adapted for use as an active business contributing to the vitality of our town.  Certainly, Mary Palmer and Hugh Dargan's efforts with Dovecote is a wonderful example of this preservation ethic.
The Cashiers Chamber of Commerce's Business After Hours celebrates small business at networking receptions and showcases. Support local companies to ensure their continued success!
For the nimble, parking is available on Cashiers School Road, McKee Properties and behind Basketworks. Handicapped parking adjacent Dovecote and in Cashiers Lake field. If you plan to dine afterwards at Cornucopia, please make reservations and honor that Cornucopia parking is for their patrons.
Share